Newest Kent County Waterfront Listings
Many people seek the beautiful Waterfront Properties that Kent County has up and down the Chesapeake Bay and Chester River. The peaceful country settings that consume most of this county have something to be said for.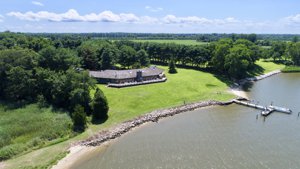 With the great Waterman town of Rock Hall having great views south towards the Kent Narrows Bridge & Bay Bridge. Or in the protected creeks, Worton Creek, Fairlee Creek, Langford Creek, Swan Creek or Grays in Creek. There's plenty of unique gorgeous waterfront views no matter where you go.
Kent County Waterfront Homes For Sale